Water Treatment System is the process of purifying the raw water by series equipments and devices to be drinkable.
The water purification process affects the quality of the products,as well as the transportation and sale. This is the important step before the water filling machine.
The water treatment equipment includes quartz sand filter, active carbon filter, sodium-ion exchanger, precision filter,reverse osmosis, ozone generator,water tank etc.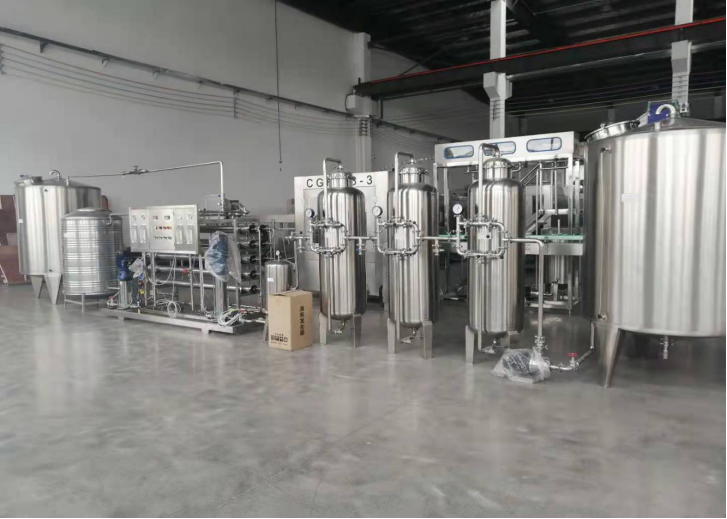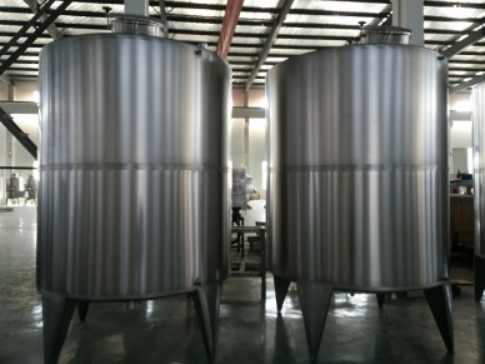 Stainless steel water tank can be stored raw water, pure water and mineral water. Its material is stainless steel 304.
In water treatment, the raw water tank is as the same as the storage water tank.The size and thickness shall be according to your production capacity.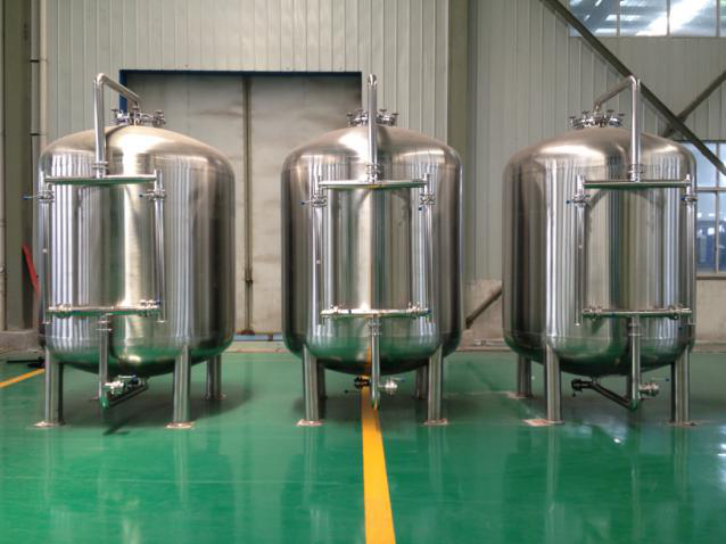 Quartz sand filter, active carbon filter, sodium-ion exchanger
This device is used in the first filtration of water treatment. It consists of 304 stainless steel.
Quartz filter can remove the suspended solids and gluten particles in the water, thus reduce the turbidity of water.
Active carbon filter can remove the pigment, smell and a large number of biological organisms in the water.Sodium ion exchanger can remove calcium and magnesium ions in the water, so as to soften the water.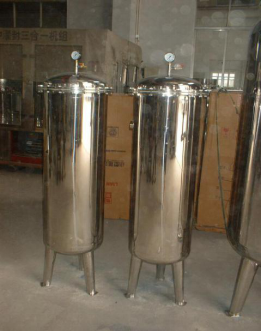 Precision filter is the process of removing fine suspended matter or colloidal particles which cannot be removed by quartz sand filter in water.
This filter is made of stainless steel as a small tank which contains precision filter membrane, it only allows un-treated water go through the membrane,and does not allow any liquid go through another part, so it can filter the un-treated water.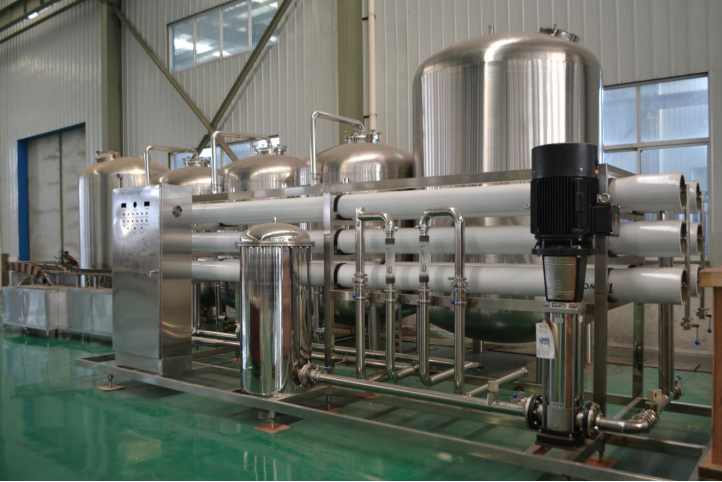 The RO water purifier system adopts the most advanced American RO assembles and with a preset system. It enables the water to pass the reverse osmosis film with a diameter of one ten-thousand of a micron and separates impurities, ion, microbes and colloids in the water, so as to meet the water
requirements.
It can remove more than 97% solubility of salts in the water and more than 99% of the gel, micro-organisms, and particulate organic matter and so on, can reach the national standards totally after treatment by this device. It is the first choice equipment of purified water. RO usually has I and II.
Ozone generator
Oxygen made by the oxygen generator can be used as the gas source. The formed ozone is high concentration,
excluded nitrogen. The machine is small and easy to operate, low-cost, easy maintenance,kill bacteria completely.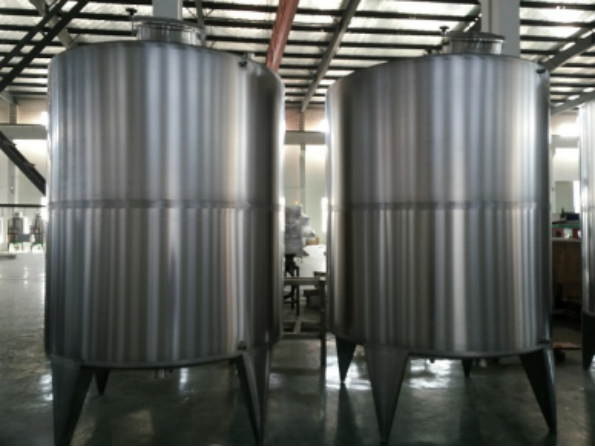 Storage Water tank
The water tank is used to store water.Its material is stainless steel 304.Available in different size and thicknesses.