Water filling machine is a fully automatic water filling machine that integrates washing, filling, and sealing.According to the bottle's material and the final output, it is divided into multiple models, but whether it is small output or large output, the degree of automation is high. The water filling equipment has the capacity to fill diverse non-carbonated drinks. These drinks contain pure water, mineral water, wine, and so forth.
1.The modern water filling machine can perform three functions. These functions include washing, filling, and capping.
2.The liquid filling machine has the capacity to handle bottles and containers efficiently. It has advanced conveying technological innovation. Due to this reason, the bottles and containers do not fall off.
3.PLC program is installed into the machines. With the help of this program, the companies can control the machine.
4.Modern electronic components are featured in the equipment to maximize its performance level.
5.The spare parts of this modern water filling machine for sale are readily accessible. There are some water bottling machine suppliers who are offering spare parts along with the water filling machine near me .
6.This 3-in-1 machine does not require much space.
7.The production speed is fast, as contrasted to the manual water filling machine and semi-automatic drinking water filling machine.
8.The price of the 3-in-1 water filling machine is not so high. The beverage companies can easily afford it.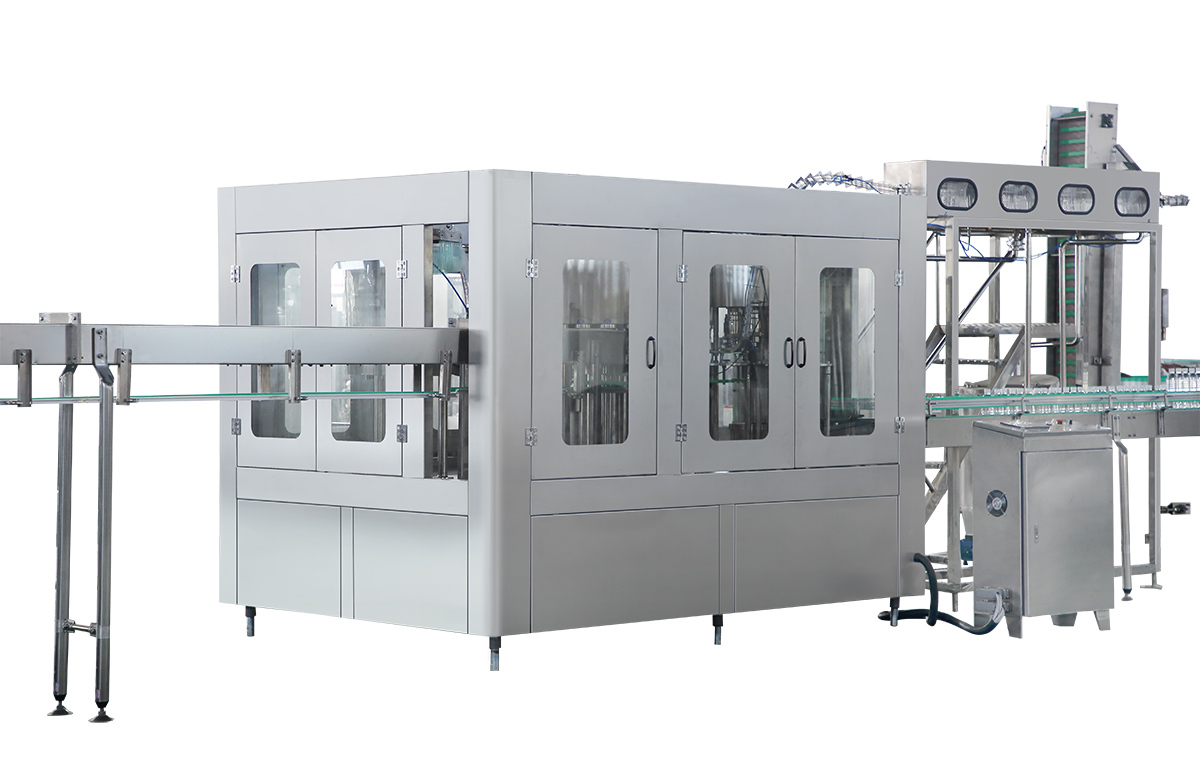 If you are new to the world of packaging and automation, trying to decide the best liquid filling machine for your product can sometimes feel confusing and overwhelming with the various options and machines available.
To get started, there are many factors to take into consideration when choosing a liquid filling machine, such as overflow, gravity, pistons, and pumps, and choosing the right machine also depends on what you want to achieve.
The manual or table top fillers
The manual filler requires more human intervention than previous fillers. However, it has the advantage of not requiring any power source. Ideal for use in environments where compressed air and electricity are not available, they allow low-speed production or laboratory use. One can obtain a better quality / price ratio by choosing manual machines, which see their investment optimized when the productivity is not too important.
The semi-automatic water filling machine
A semi-automatic filler requires some degree of human intervention. Its main advantage is lies on its rapid implementation and its ease of maintenance. Semi-automatic water filling machines are very versatile. They are available in several versions and can fill volumes up to 30,000 ml. These machines can incorporate a manual capping system or an automated capping machine.
The automatic water filling machine
An automatic water filling machine operates on its own, without human intervention.Automatic filling machines are capable of performing various operations repeatedly, such as filling, capping and automatic counting of the water products during the packaging operation. Hence, they are regarded as the 3-in-one fillers.
The advantages include their precision and ease of maintenance. They also allow you to work at a high rate. Their main advantage is productivity.
How to choose the type of water filling machine?
There are two types of fillers: rotary and linear.
The rotary fillers allow to obtain very high rates, between 4,000 and 36,000 units per hour. Depending on the desired production, these fillers incorporate 12, 18, 24, 36 and up to 42 filling valves, for packaging volumes of up to 2,000 ml.
Linear fillers can cover a large market, the rate being between 1,000 and 6,000 units per hour depending on the product and packaging.
Depending on the product to be packaged and the capacity of the bottles, the machine will have the most suitable filling system, mainly by volume or by flowmeters, being equipped with plunging spouts for foaming products. These water bottle machine for home are always equipped with an anti-drip system.
If you are looking for an automatic water filling machine supplier or mineral bottle water filling machine manufacturer, Xinmao is your best choice. We have professional water filling machines for sale. Welcome to inquire about small water filling machine price. Moreover, except for the water filling machines we also have juice filling machines for sale.