In the entire water filling machine production line, the labeling machine is also an important step.

There are three types of labeling machines:Shrink Sleeve labeling machine,opp hot melt glue labeling machine and adhesive sticker labeling machine.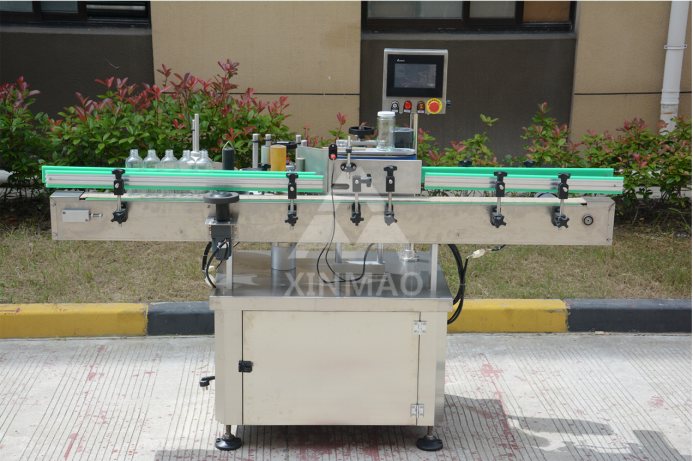 Adhesive sticker labeling machine


The production output of adhesive labeling machine is 1000 bottles/hour-25000 bottles/hour, self-adhesive labeling machine applicable objects is widely used in beverage,

medicine, food, daily chemical and other industries, especially for water filling machine.The machine can simultaneously achieve two-sided circumferential surface labeling

and labeling features to satisfy the flat bottles, square bottles and bottle shaped single-sided and double side labeling, the entire circumference of the cylindrical body,

a half weeks labeling, widely used cosmetics industry, daily chemical industry and water filling machine industry. Optional Tape printer and

inject printer to achieve the production date printed on the label and batch information to achieve labeling integration.


The self-adhesive labeling machine is easy to adjust, equipped with front and back, left and right, up and down directions,

plane inclination, and vertical inclination adjustment seats. Different bottle shapes can be switched without dead angles, and the adjustment is simple and quick.


Automatic bottle separation, using a star-wheel separation mechanism, effectively eliminating bottle separation caused by bottle errors, and improving stability.


Touch screen control, human-computer interaction interface with operation teaching function, parameter modification is intuitive and clear, and various functions are easy to switch.


Intelligent control, automatic photoelectric tracking, with no objects and no labeling, no label automatic correction and automatic label detection functions, to avoid wasting labels and missing labels.


Sturdy and hygienic, mainly made of stainless steel and high-grade aluminum alloy, solid quality, in line with the requirements of GMP production specifications;

with automatic shutdown function, production counting function, power saving function (when there is no production within the set time,

the equipment will automatically switch to power saving standby ), production number setting prompt function, parameter setting protection function (parameter setting sub-authority management),

convenient for production management.The product passes through the conveyor belt and enters the bottle separating mechanism. After the bottle separating mechanism separates the products,

the sensor detects the product passing through and sends back a signal to the labeling control system. At the appropriate position,

the control system controls the corresponding motor to send out the label and attach it to the product to be applied At the label position, the label is applied at the same time, and the attaching action of a label is completed.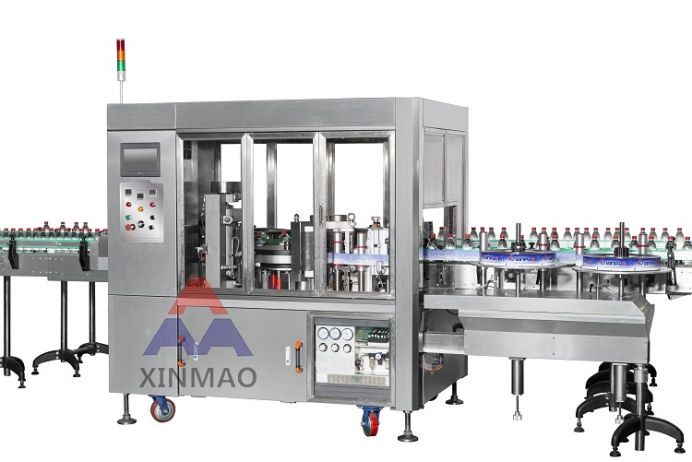 Opp hot melt glue labeling machine


OPP labeling machine is suitable for the labeling of hard or flexible packaging materials in various industries such as medical, daily chemical, food and packaging.


OPP labeling machine is suitable for labeling or self-adhesive film on the upper surface of various items, such as books, folders, boxes, cartons, plastic water bottles etc.

The replacement of the labeling mechanism is suitable for labeling on uneven surfaces, and is widely used in large products Labeling, labeling of flat objects with a wide range of specifications.
This series of labeling machines adopts advanced and easy-to-operate man-machine interface system, which is simple and intuitive, with complete functions.

OPP labeling machine adopts Siemens control system, which is reliable, and the labeling accuracy is more accurate.

The labeling machine is composed of imported stainless steel and aluminum profiles, which is simple and beautiful.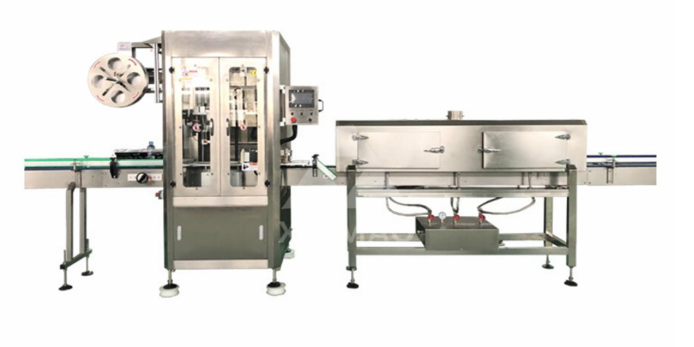 Sleeve labeling machine
This Shrink Sleeve Labeling Machine adopts international advanced technology, cover the circle label on the PET plastic water filling bottle, and then hot shrinking to fix on the position which bottle body designated.


The machinery part adopts combination designing of modularization, and makes the machine reasonable.


The height adjustment adopts motor fluctuating, it is convenient to replace the material. The special cutter head designing, make the film-rolling cut exactly and reliably.

Shrink Sleeve Labeling Machine applies to food & beverage industries as fruit,juice,tea,drink,dairy products such as mineral/pure water,beer and sports drink etc.


This Shrink Sleeve Labeling Machine is suitable for various kinds of bottle types:round bottle,square bottle,flat bottle etc.

Shrink Sleeve Labeling Machine not only has a highly precise position for casting label,but also withstand the perfect shape of the bottle after shrinking.


This bottle labeling machine is equipped with SUS304 cover. It is suitable for the round bottle, square bottle, oval bottle, flat bottle,

curve bottle, bottle mouth and bottle body. Blade replacement is easy and cost is low. Servo motor controls cutting operation to last the blade service time and make label more accurate.

It owns automatic computer control, automatic detection, automatic positioning, fast label replacement, accurate label cutting, colour HMI with English and other characteristic.

This labeling machine is easy to operate and no worker needed. It equipped with alarm device.


All labeling machines are made of SUS304 stainless steel.Labeling machine can be equipped bottle feeding table. Labeling machine avoid many problems of labor labeling, skew labeling,

bubble, wrinkle, irregular labeling etc .Labeling machine adopts equivalent PLC, positioning module, stepping motor and sensor electrical control system control.