A complete juice line solution from XINMAO beverages our knowledge of the entire water bottling process, from minimising waste of resources, to ensuring that your bottle is durable and attractive to consumers.
The three-in-one unit completes the three processes of bottle washing, filling and capping at one time, with little bottle wear, accurate and stable transmission, and convenient bottle type replacement.
RCGF three-in-one liquid filling machine are suitable for high temperature resistant PET bottled juice and tea drink filling, it applies advanced micro-pressure gravity type filling principle, with perfect re-circulation system, without contacting with material, avoid secondary pollution and oxidation.
According to customer needs, we can provide full line of juice production equipment. It includes water treatment system, bottle blowing machine(if PET bottle), bleeding system and filling & packing system.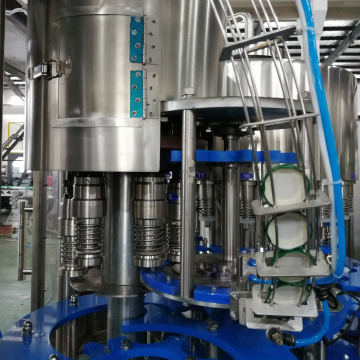 This machine has washing ,filling and capping three functions in one body, total process is automatic, it can realize man-machine conversation with touch screen.
The machine adopts advanced photo electricity to detect running status. No bottle, No filling, No capping.
The main motor, reducer, main bearing, seal, electrical components and pneumatic components are internationally renowned manufacturers.
The machine's design is reasonable and beautiful, It is the first choice production equipment for hot filling drinks.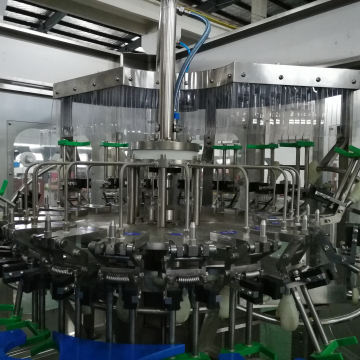 The whole process is automatic,it has separate operating cabinet with touch screen for easy control. And the degree of automation is high.
The design is scientific and reasonable, the appearance is beautiful, the operation and maintenance are convenient, it's good choice for enterprise.
The machine has the function of detect it's status, if there is no bottle, the equipment won't filling and capping.
The frame is welded with high-quality carbon steel, the surface is rust-proof and the surface is covered with stainless steel.